Profile

Craig Lightsoul
Lost Galaxian
Free Account
Created on 2009-07-19 19:33:48 (#429240), last updated 2009-07-27 (425 weeks ago)
7 comments received, 5 comments posted
4 Journal Entries, 5 Tags, 0 Memories, 3 Icons

About

Mini Bio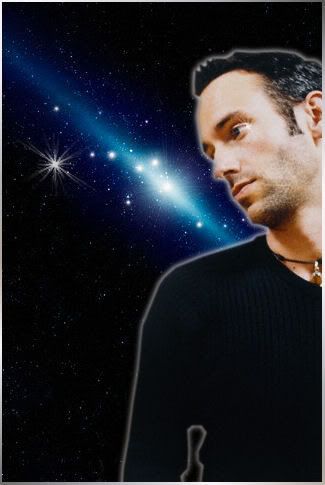 Hi. My name is Craig Lightsoul. I am 28-years-old by Earth years. My age is different where I come from, but that does not concern you. I have had this Dream Width account created so that I may write about my life, my past and my place of origin openly with those whom I am trying to learn to trust. I came to a multiple system last year, by choice, in order to help. While here I have formed friendships and relationships, both within and outside of this system, that have led me to the decision to stay here. Our core person is

waya_adanvto. Another member, who is (respectively) the gatekeeper, also has a blog here. That blog is

light_and_sound. They do not trust those they do not know, but if you know of a system called Hawini Tsiwoni, feel free to drop by. I, too, and not trusting. It takes me a while. I may come off as a jerk at first, but that is my own shyness and discomfort. If you can be patient with me, chances are we will get along.

I tend to be a very deep thinker. I am fascinated by human interaction. I am not human but I'm not exactly inhuman either. I am made of energy, as all sentient beings are, and while inhabiting this body I have a body in our homeworld. Our "headspace" as some people call it. The core/bio body is female so this is interesting for me. haha

At any rate, that is me in a very small nutshell.

People
[View Entries]

Communities
[View entries]

Feeds
[View Entries]

Subscriptions (0)

Linking
To link to this user, copy this code:
On Dreamwidth:
Elsewhere: